When it comes to the world's most expensive coffee, people often think of the mink coffee Kopi Luwak of Indonesia. But the rarest and most expensive coffee from Panama is called Esmeralda Geisha Canas Verdes Natural.
Planted solely on a plantation on the hillsides of Panama, only 628.22 kg of ripe red coffee berries were harvested on February 20, 2017. Cherry-colored cherries are dried on the yard concrete during 8 days until an ideal moisture content of 10.5 percent is reached.
After careful processing, there were only 68.04 kg of green coffee left, just enough to participate in the Best of Panama contest and the auction later. After the 5-hour auction, Australian and Japanese companies offered $ 60,100 per 100 pounds or 601 USD per pound.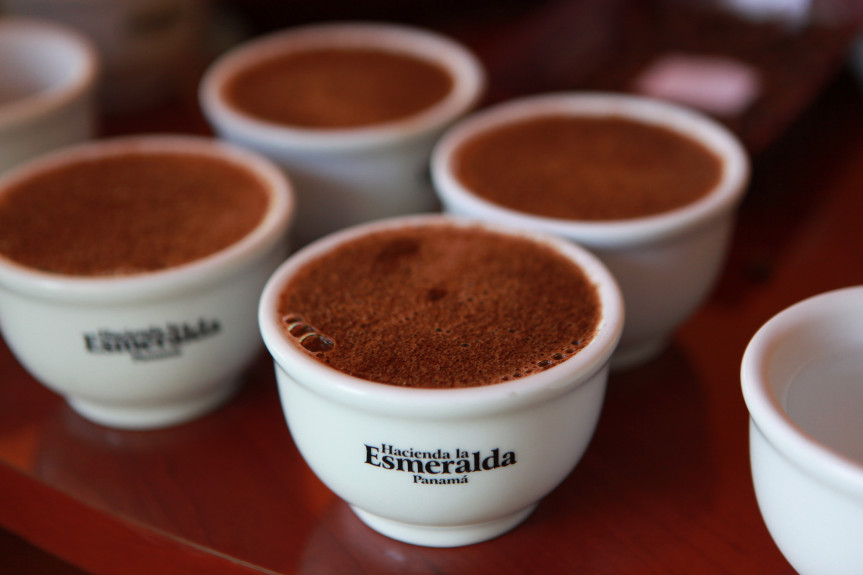 Record high prices for green coffee beans in auctions. And only one unit in the United States purchased 11 pounds of this precious seed. And any fan of coffee is advised to try once in a lifetime.
The Hacienda La Esmeralda coffee farm was established in 1967. It is one of the pioneers of the specialty coffee growing trend in Panama. It is impressed by its high quality coffees. Hacienda La Esmeralda is famous for rediscovering its Geisha variety and is recognized as one of the world's leading coffee producers.
Ms. Jennifer Liu, CEO of The Coffee Academics, said: "This is a coffee case with a score of 94.11 points, the highest ever in the world. Panama Geisha has a very expensive price because of the fragrance. The most striking difference between it and the unusual coffee is that it is very interesting. You will think Panama is blended by some attractive material, but all are pure taste of coffee beans."
The harvest of a Panama Geisha season is as exquisite as the process of harvesting grapes to make premium wines. At the Hacienda La Esmeralda farm, people will dry ripe red coffee-sized cherries in the sun for 8 days. Then they separated the beans to give the flavor enough time to soak into the beans.