If you have the opportunity to watch TV series or magazines related to France, you must have seen the image of a French woman in stylish clothes sitting on the terrace of a cafe. She smoked cigarettes and occasionally sipped a cup of black coffee. Perhaps this image is quite comprehensive coverage of French culture in general: exquisite cuisine, fashion, social exchange, and slow pace of life to enjoy life…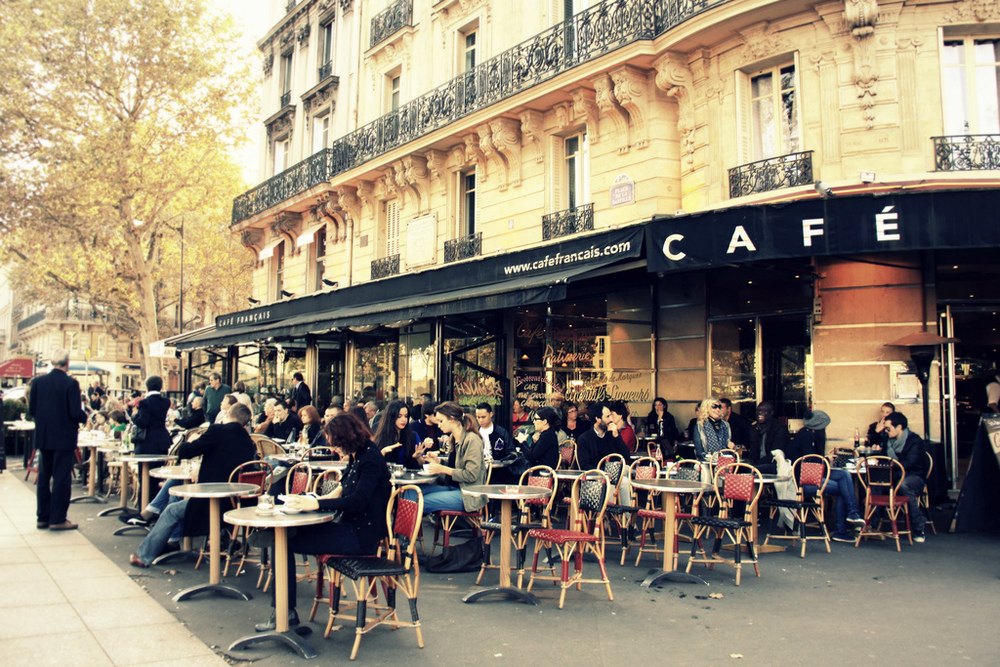 XVII century marked an important milestone in the introduction of coffee into France. In the same century, some French merchants brought a small amount of coffee into the kingdom and introduced it to everyone. However, Turkey is the official contributor to making coffee into a drink accepted by the whole kingdom. At that time, the predecessor of Turkey was the Ottoman Empire. Due to his feud with Austria, the Ottomans actively contacted King Louis XIV of France as a strategic military ally.
To legitimize this, the Ottoman king sent messengers to meet King Louis XIV and taste a cup of coffee made in a Turkish style. From then on, from the king to the aristocracy, they all began the habit of drinking coffee as a way to show their class. Remember that this period, coffee was very rare and a luxury item, often used as an exchange between the Middle East and Europe.
Several decades later, coffee was spread a little more widely. Not only the nobility but also the intellectuals and the middle class bourgeoisie are also able to enjoy it. From 1686, Procope cafe was born, as a place of practice for wise men, where they exchanged views, to entertain by playing cards.
Now do you understand the importance of coffee in French social life? If one day you have the opportunity to set foot in France, especially Paris, do not forget to visit a typical cafe, even if only to sit there for a while and order a cup of coffee. However, to get a true experience, you should not call out loud. The French coffee culture has some basic principles that you should know.